Ya'll, we had a tough night last night.
At 7:00 pm, we had 19 cats loaded and ready for transport to our rescue partner in PA and our driver stood us up!
Our volunteers had spent all week preparing these 19 kitties through vet appointments, paperwork, photos, coordinating etc. Tons of preparation goes into each and every one of our trips. Plus, if we did not get these cats to PA Friday they would miss the adoption event we were sending them for.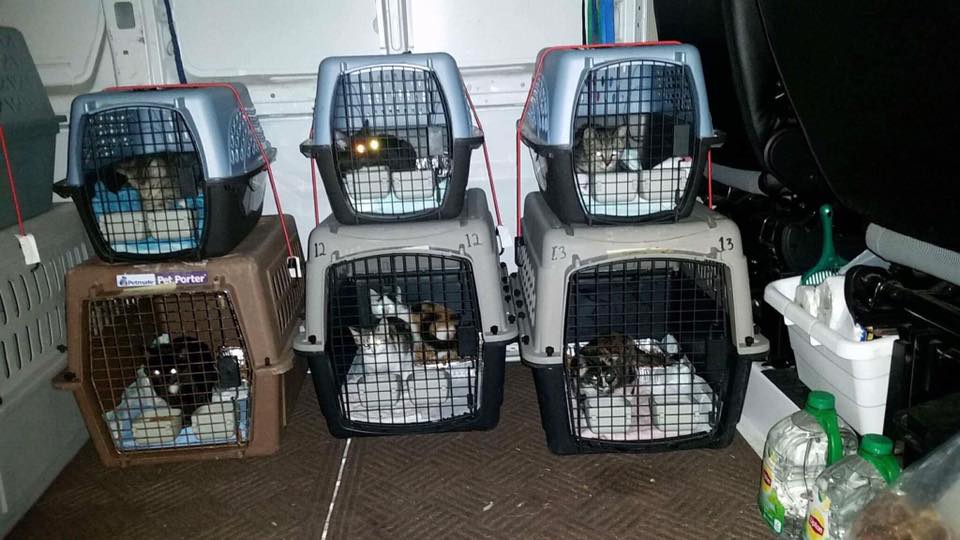 After a pure hour of freaking out, our super hero Bill Sloan and his brother Steve Johnson stepped in to save the day and literally 19 lives! He got on the road about 8:30 pm last night and arrived to our partners at Brandywine Valley SPCA this morning safe and sound.
We are SO grateful for all the time and heart that goes into these lifesaving transports. And thankful that when one person lost sight of why we do this- FOR THE ANIMALS who have no voice and not for people, esteem, money or fun-that another with a huge heart stepped in to take the reigns.
Bless you Bill and Steve!
19 Cats Headed to Rescue in PA: But whew- we struggled!